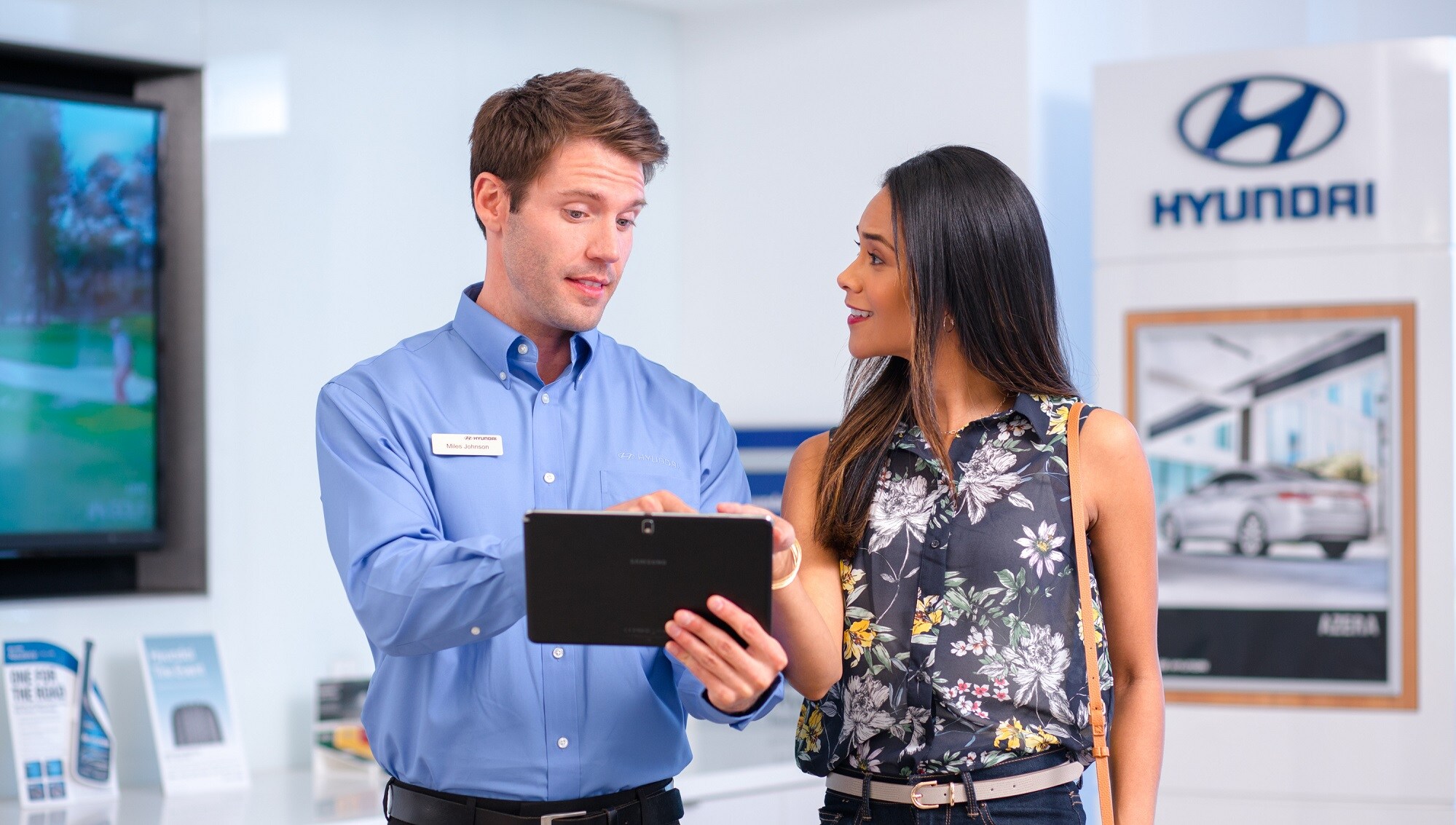 At Danbury Hyundai, our team is here to provide you with all the repairs you need and with a new Hyundai, you get the benefit of a generous maintenance plan when you buy or lease from any Hyundai dealership. This covers you with basic visits for the duration of the warranty and provides you for up to six or seven general maintenance needs after driving off in your new vehicle. Add in that we have specialists here who will maintain your vehicle to the highest standards, and its well worth utilizing, because it's at no cost to you!
Additionally, if you're out traveling or further away from Danbury Hyundai, you can go and get the services you need at any certified Hyundai dealership, which is a benefit that's great for those who are always out on the road, as it's an added layer of convenience when you need scheduled maintenance.
Servicing is also simple as you can use apps from Hyundai with Blue Link as you can access vehicle information and get service reminders and information on when you should have your next factory scheduled maintenance and find the nearest service center, and schedule an appointment.