Pick-up and Delivery available within a five (5) mile radius of the dealership.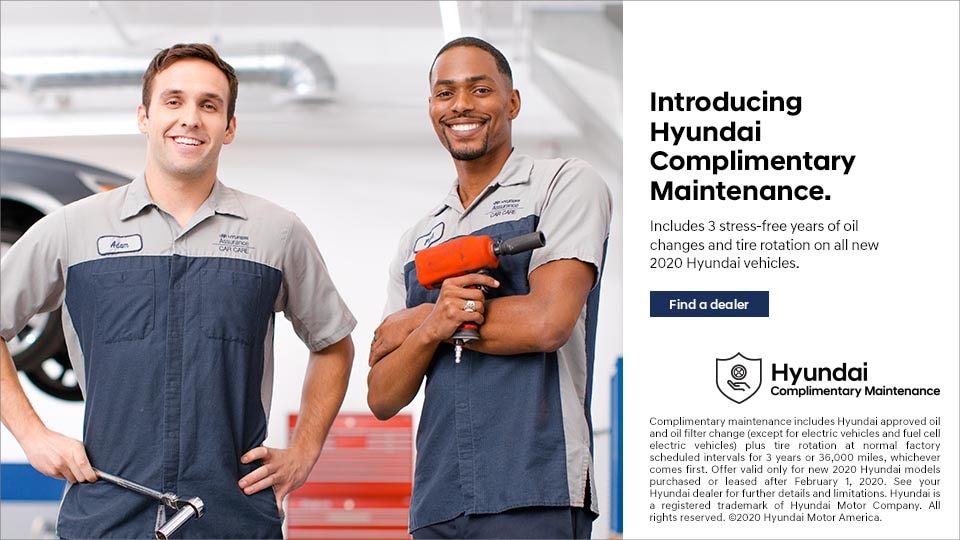 Schedule Service at Danbury Hyundai
Here at Danbury Hyundai, our goal is ensuring that you have all your automotive needs met at our dealership. This of course means that when it comes to maintenance and repair, that you're able to get the services you need, and at the time that is most convenient to you. That's why we give you the ability to schedule your service appointments online so that you can find our next available opening and have your vehicle in for our team to fix for you!
Find Your Online Service Appointment in a Few Simple Steps
All you need to do to utilize our service appointment scheduling tool is to enter your account information. You can set one up easily, and existing customers simply have to put in their phone or email and our portal will pull up the information on your vehicle. If you're new customer, we make it simple to sign up with some basic vehicle information and contact info.
After signing in or signing up, you can select the services you need if you're looking for basic repairs like oil changes, tire rotations, alignments, inspections and more, you can select those from the options. If you're unsure what your vehicle issue might be, you can try and describe it as best you can so we have an idea of what to look for when diagnosing the issue, and providing you with the repairs you need.
Once you've picked your services you can pick the right time from our available appointments within our regular service hours, and you're all set and we'll be ready for you when you bring in your vehicle for maintenance at Danbury Hyundai.
Get Started and Schedule Service Today
If you're ready, schedule service online at our service center providing those in New Milford, Waterbury, Ridgefield and Carmel with standout Hyundai service and repair options, all made as conveniently as possible for you!
DROP-OFF APPOINTMENTS: Please arrange alternative transport or request Pick-up/Drop-off Service in the local area. Due to COVID restrictions, we do not currently offer courtesy van service.
We cannot guarantee that your vehicle will be ready before the close of business.
You are welcome to wait, but waiting will not give your vehicle priority for service.

If you need your vehicle's service completed in less than two (2) hours, you will need to schedule a Wait Appointment.

If a Wait Appointment is not available, please call us directly for assistance. Thank you.
Your privacy is important to us.
Danbury Hyundai takes your privacy seriously and does not rent or sell your personal information to third parties without your consent. Read our privacy policy.