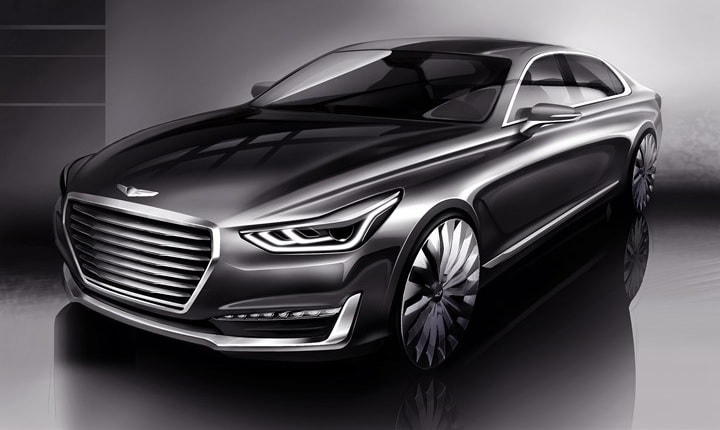 The G90 features GENESIS SMART SENSE, a suite of driver safety technologies. These features cover the full spectrum of active and passive safety, from driver alertness and focus to total occupant safety, and even the safety of other drivers around you. This suite brings together systems such as Automatic Emergency Braking with Pedestrian Detection, Smart Cruise Control with Stop/Start, Smart Blind Spot Detection and Lane Keep Assist.

Sign up today to receive an alert when these impeccable vehicles arrive.

Welcome to the Genesis of Luxury

Hyundai Motor Company has unveiled it's G90 premium luxury sedan for the new Genesis brand. The G90 represents the flagship of the brand's model line-up.

the 2017 G90 will compete at the top of the premium luxury car segment with world-class technological innovations and the highest levels of refinement, convenience and dynamic performance.

The G90 silhouette is both powerful and refined, from it's prominent hood, generous wheelbase, minimized overhangs and sophisticated rear deck surfacing. Inside the cabin, fine materials and textures from around the world meet refined ergonomics to provide occupants with absolute convenience and luxurious comfort.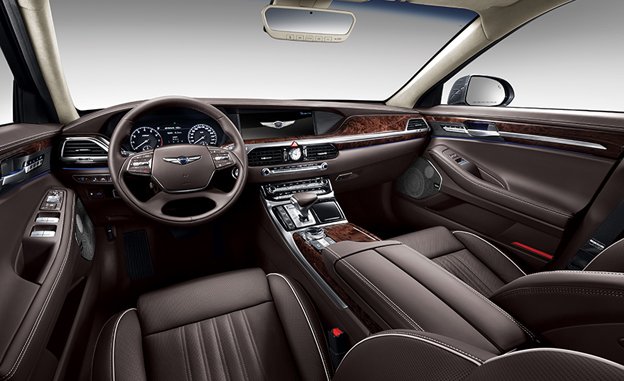 The G90 offers best-in-class NVH refinement levels. Every detail of the interior has been crafted to enhance the passenger's sense of luxury.

Advanced ergonomic analysis dictates the positioning of driver controls, passenger comfort and entertainment features, while exclusive materials are sourced from the finest artisans from around the world. For optimized comfort, Genesis offers an impressive 22-way power driver seat.